Linking words
Linking consonant to vowel
Look at the picture below. Pay attention to the connected letters.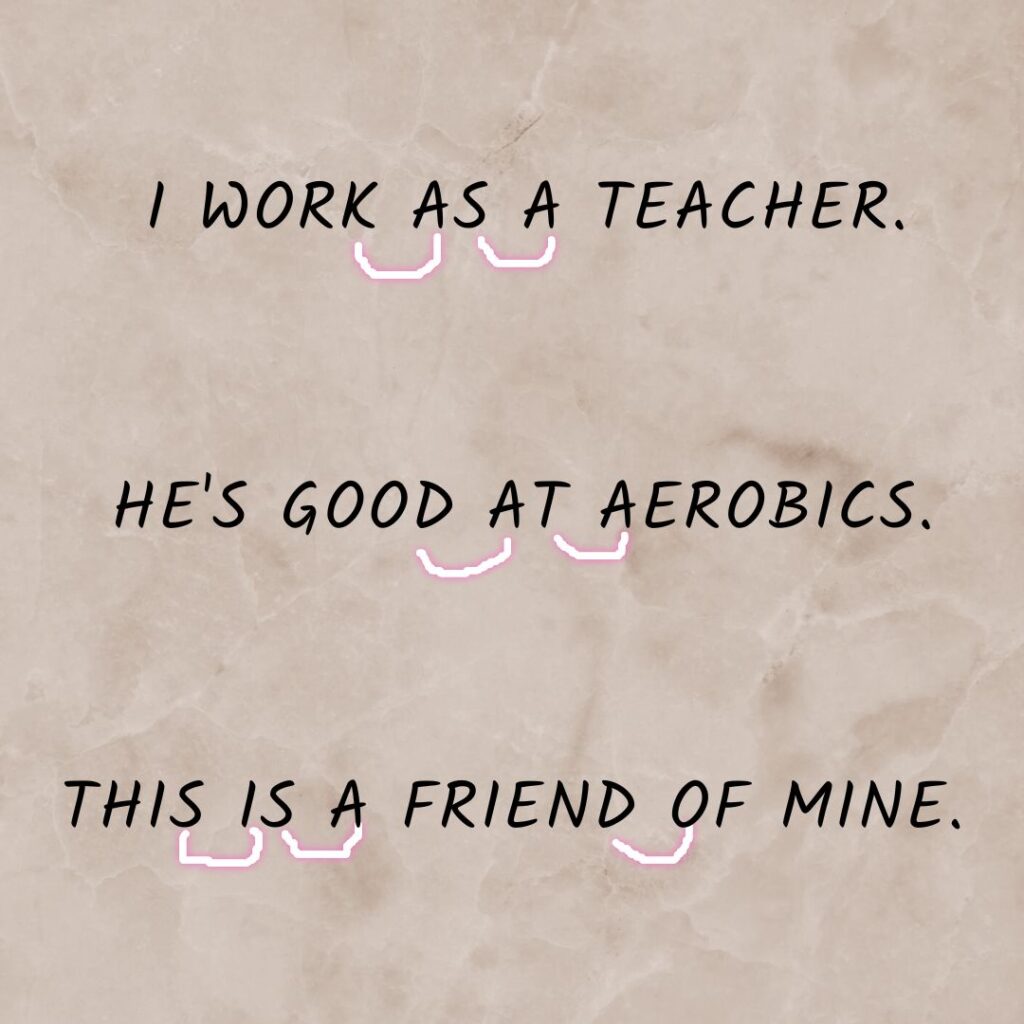 Read the rule
When a word which ends with a consonant is coming before a word which starts with a vowel, the consonant sound is linked to that vowel and to create a new syllable pattern. For example, look at the following phrase:
There's a magazine on a table. When we speak, it sounds like "There samagazi no natable". Listen.
Let's see more examples.
You can first listen to the recording and then read the sentences aloud. Or you can try saying them yourself and then compare them with the recording. Pay attention to the transcription beside.
Can I stop here? (Ca nI) – /kæn aɪ stɒp hɪə/?
Just a moment, sir. (Ju sta) /ʤʌst ə ˈməʊmənt, sɜː/.
He had a new look. (ha da) /hiː hæd ə njuː lʊk/. 
I have already done it. (I ha vealready do nit). /aɪ hæv ɔːlˈrɛdi dʌn ɪt/.
He made it on his own. (ma diton hi sown) /hiː meɪd ɪt ɒn hɪz əʊn/.
Let's practice
Listen and look at the transcribed phrases below. Write them with the usual words.
Your turn!
Read all the sentences above. Record yourself.