Lesson 2. Are you a good cook?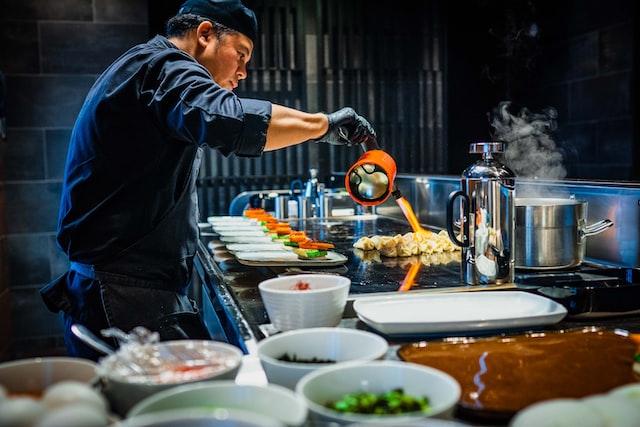 Warm-up
Read the sayings and use the words from the previous lesson to comment on them:
An apple a day keeps the doctor away?
When diet is wrong, medicine is of no use. When diet is correct, medicine is of no need.
Use the following words: have a proper meal, cut down, addicted, cut out an entire group of food, eat healthily, follow a diet, enjoy a variety of foods.
Task 1
Let's remember some names for food.
One red fruit, one yellow fruit, one green fruit.
Two kinds of food which are made from milk.
Three things that a strict vegetarian doesn't eat.
Four things people have for breakfast.
Five things people eat between meals.
Six vegetables you can put in a salad.
Task 2
There are some categories of food here. Look at the pictures and match their numbers to the names of the categories below.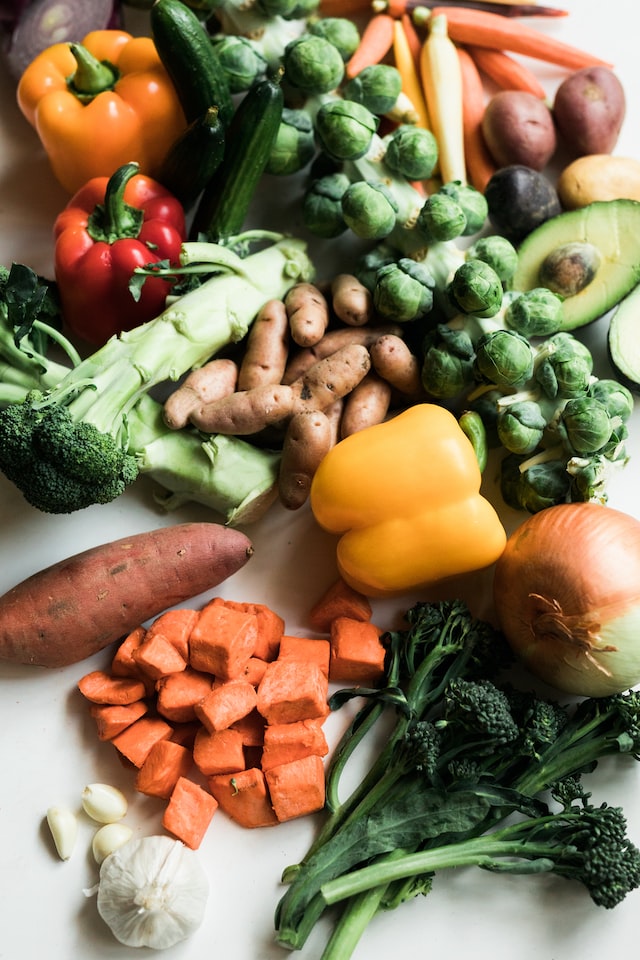 What category do these words belong to?
Listen to the pronunciation of the words, then group them by their categories.
Sausages, raspberry, lettuce, salmon, mussels, beans, duck, cherry, prawn, cherry, cottage cheese, yoghurt, veal, pork, cheese, sour cream, squid, watermelon, blackberries, peaches, strawberries.
Put them into the right group.
Task 3
Adjectives we use when talking about preparing food.
Now let's remember how we can describe what we eat. For this, we usually use adjectives. Listen to some typical adjectives and then do the exercise below.
Put the correct adjectives into the gaps:
Speak!
Look at the questions below, think what you can say and then record your answers.
What food is delicious for you?
What is the opposite of sweet?
What taste do you like most of all?
Do you believe children's diet must include just home-made food or there can be exceptions? How often, if any?
Do you think spicy food can ruin your stomach?
Would you agree that having just low-fat products in your diet will lead you to depression?
Now record yourself. Speak clearly and loudly.
Task 4
Verbs we use when talking about preparing food. Listen to some typical verbs and then match them to their definitions.
Think of products that you use every day. What can you steam? Boil? Roast? Fry? Grill? Bake?
What way of cooking do you prefer?
HOMEWORK
Task 1
What are your preferences in food? How do you cook it?
The following questions will help you to tell about it. First, read all the questions to understand what they are about, then record your answers.
1.How often do you eat ___ ?
takeaway food
ready-cooked meals
low-fat food
home-made food
2. What's your favourite ___?
fruit
vegetable
snack
home-made dish
3. What food do you like eating ___?
when the weather's very cold
when you're feeling a bit down
for Sunday lunch
4. Have you ever eaten raw meat or fish?
5. What seafood (prawns, oysters, mussels, octopus) do you like? How do you prefer them cooked?
6. Do you like spicy food? If yes, what spicy dishes do you prefer? What are your favourite kinds of seasoning (salt, vinegar, curry, pepper, paprika, mustard, sugar, garlic, lemon)?
Task 2. Watch
Watch the video and summarize it in a few words. Record your answer.