Are you sure about your plans?
Warm up
What are they talking about?
Read the short dialogues. Pay attention to the expressions in bold, then answer the questions.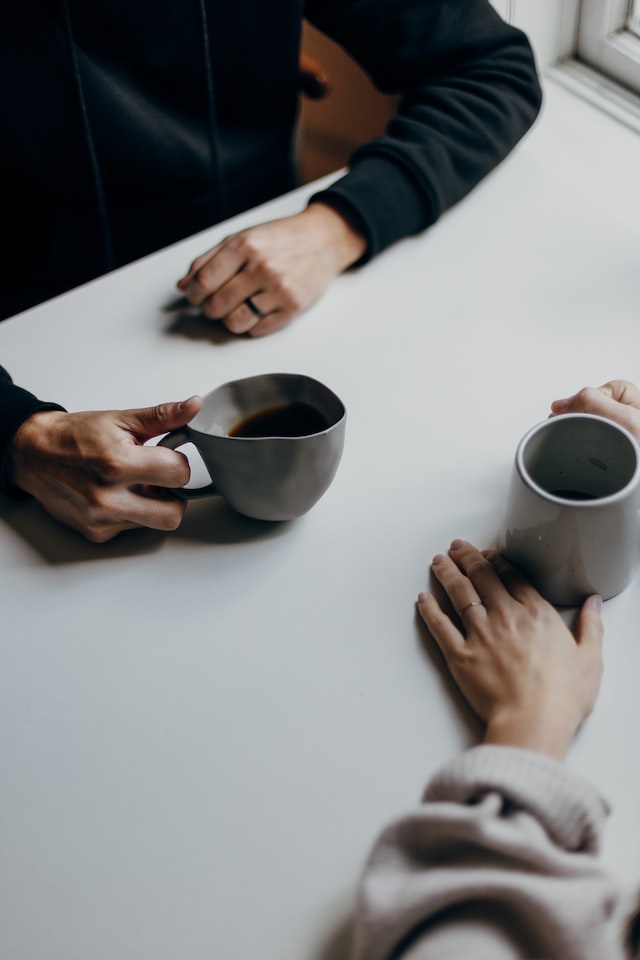 John: What are you doing this weekend?

Mary: I'm going to visit Howard in Boston.

John: But Howard is in Chicago this weekend with his parents.

Mary: Oh! I didn't know that! I'll go and visit his brother Stefano then. I hope he'll be glad to see me, although we argued the last time we saw each other. What about you?

John: I'm seeing my old friend this Saturday in a new Russian restaurant. We haven't met since Uni. By the way, when do you leave for Boston?

Mary: On Sunday, why?

John: Well, just think you could join us if you don't have anything interesting to do. He's a good architect and might advise you on your house construction.

Mary: Oh, that may be really helpful. Thank you. Is the restaurant posh? Shall I dress up?

John: I'm not sure. I'll check this and tell you later.
Answer the questions:
Mind the rules
Use Future Simple for:
spontaneous decisions:  I'll have a walk instead of taking the bus;
promises: I will be the best husband in the world;
offers: Come on, I'll help you with your bags;
predictions based on opinion: You won't finish this task in just one day.
Use be going to talk about:
plans and intentions: I'm going to look for a new job tomorrow;
predictions based on evidence that we can see: Look at all these apples! We are going to have so much apple juice!
Use Present Continuous to talk about:
arrangements (especially with other people): We're meeting on Friday at six to discuss our plans for next year;
fixed plans: I am having a meeting tomorrow;
actions that you are about to do: Don't worry, I'm coming!
Use Present simple to talk about:
schedules: The construction starts next week.
timetables: My train leaves at 5pm tomorrow.
When you're not sure about the future, use:
May: We may need our passports to buy tickets tomorrow.
Might: It might rain soon, the clouds are so heavy.
Could: Hurry up! We could be late.
NB 1
For predictions, the following words are very common: hope, probably, be sure, wonder, etc.:
I hope we'll see the start of the film
I wonder what will happen if I press this red button. Aaagh!!
She will probably be very late because of the traffic.
He's sure he'll get the job. He said the interview went quite well.
NB 2
The old form of will, "shall" is often used to make offers and suggestions.
Shall we leave now? It's late.
That bag is very heavy. Shall I help you with it?
Check yourself
How well did you get the functions of the future structures?
Time to practice
What will happen?
What are your plans for this year? Next year? The next 10 years?
How do you think your city will change next year? In five years time? In 100 years?
What changes to your city do you hope to see in your lifetime? Very soon? What do you want to never see?
Now complete the questions, then answer them.
Hit the road!
Do you like travelling? Why (not)?
What is your favourite destination? Why?
Have you ever been to Greece? If yes, what part of the country do you like the best? If not, would you like to visit it?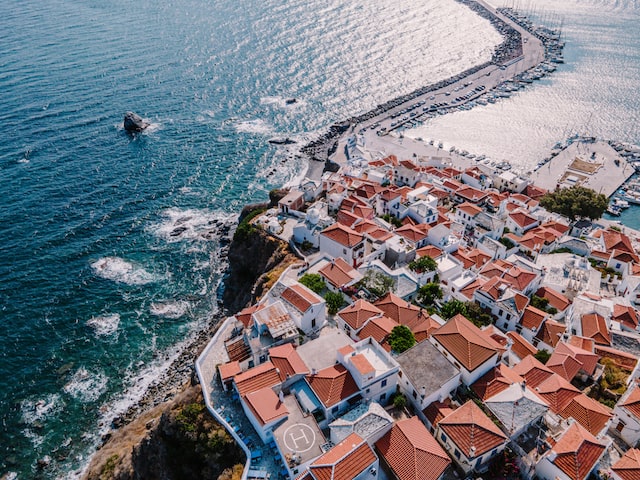 Listen to the recording and answer the questions:
Do tourists often visit Greece? Why (not)?
Is Skopelos popular among tourists? Why (not)?
Will the film bring positive or negative changes to Skopelos?
Now say if the statements are true or false.
Continue the sentences
Spin the wheel and finish the sentences.